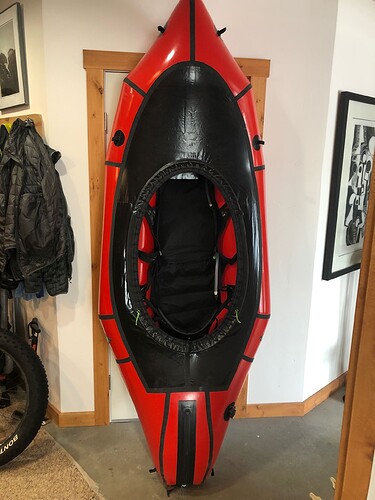 In very good condition. Holds air perfectly, no holes or patches. No tears in deck or spray skirt. Pretty normal scuffs, etc on the tubes and floor. The material surrounding the valve was starting to peel up slightly (maybe 1/4"), but I glued it back down with aquaseal to prevent it from peeling more. See the photo. Cargo zip works perfectly.
Size Large. 210d fabric.
This was previously a rental boat and has some writing on it in places - see the photos. I've used it for around 10 days after purchasing it this fall.
Includes the boat, floor and footrest, inflation bag, spray skirt, thigh straps, backrest, and a new Alpacka repair kit.
$950 shipped to the Lower 48, $975 shipped to AK. Payment via Paypal, I'll cover the G&S fee.